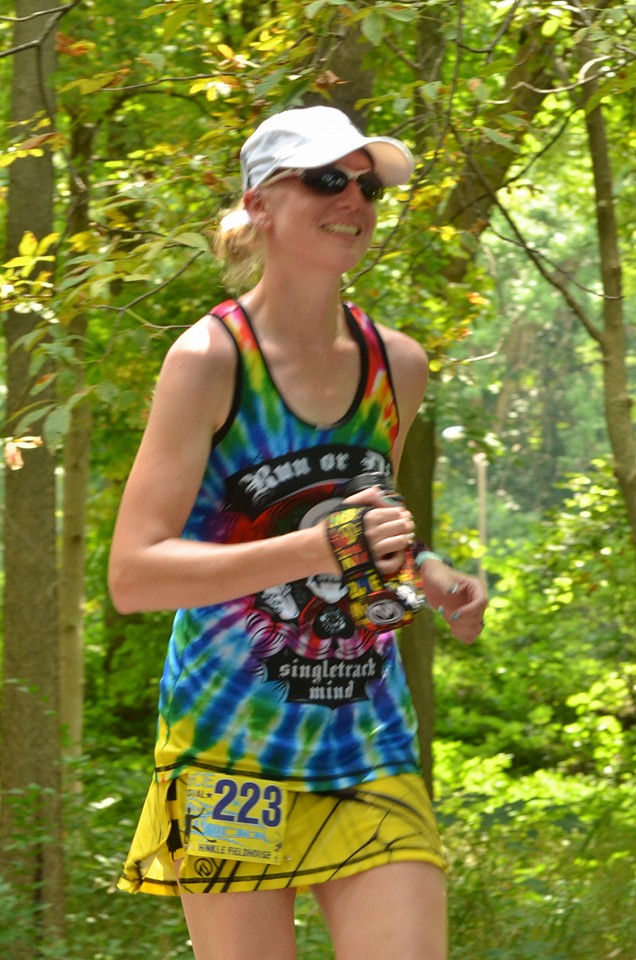 Welcome to the Wabash River Runners Club! Whether you're a seasoned marathoner or you've never run a 5K before, we are here to help support and encourage you to meet your goals! The WRRC is a social running club located in the Lafayette/West Lafayette area, and we have many different group runs and races to keep you motivated. Our group runs include both trails and roads around town and on the beautiful Wabash Heritage Trail. On average, there are 3-4 group runs each week, with varying distances and at different locations. Our Farmers Market 5K series runs May-October, and our Trail Race Series runs from July-October. Come on out and join us for a group run – we run at all paces, so don't worry about being the "new person". There may even be a cup of coffee or a delicious breakfast afterwards to get to know each other and celebrate each others' successes!
Why run with a group? I run by myself frequently, early in the mornings before work, and while I enjoy the peace and quiet and "time to think", some of my best runs are when I'm running with my WRRC friends. I've been pushed by other club members to become a better runner, and I've been encouraged on harder days. I've learned how much faster a run can go when you're just chatting with a friend about the past week. There really is something special about running with other people who share the same love of the sport. The stories and the laughing keep me coming back, and I hope you'll come join us, too!
Feel free to poke around our website at the different group runs and races we offer, as well as for information on membership. Let us know if you have any questions!