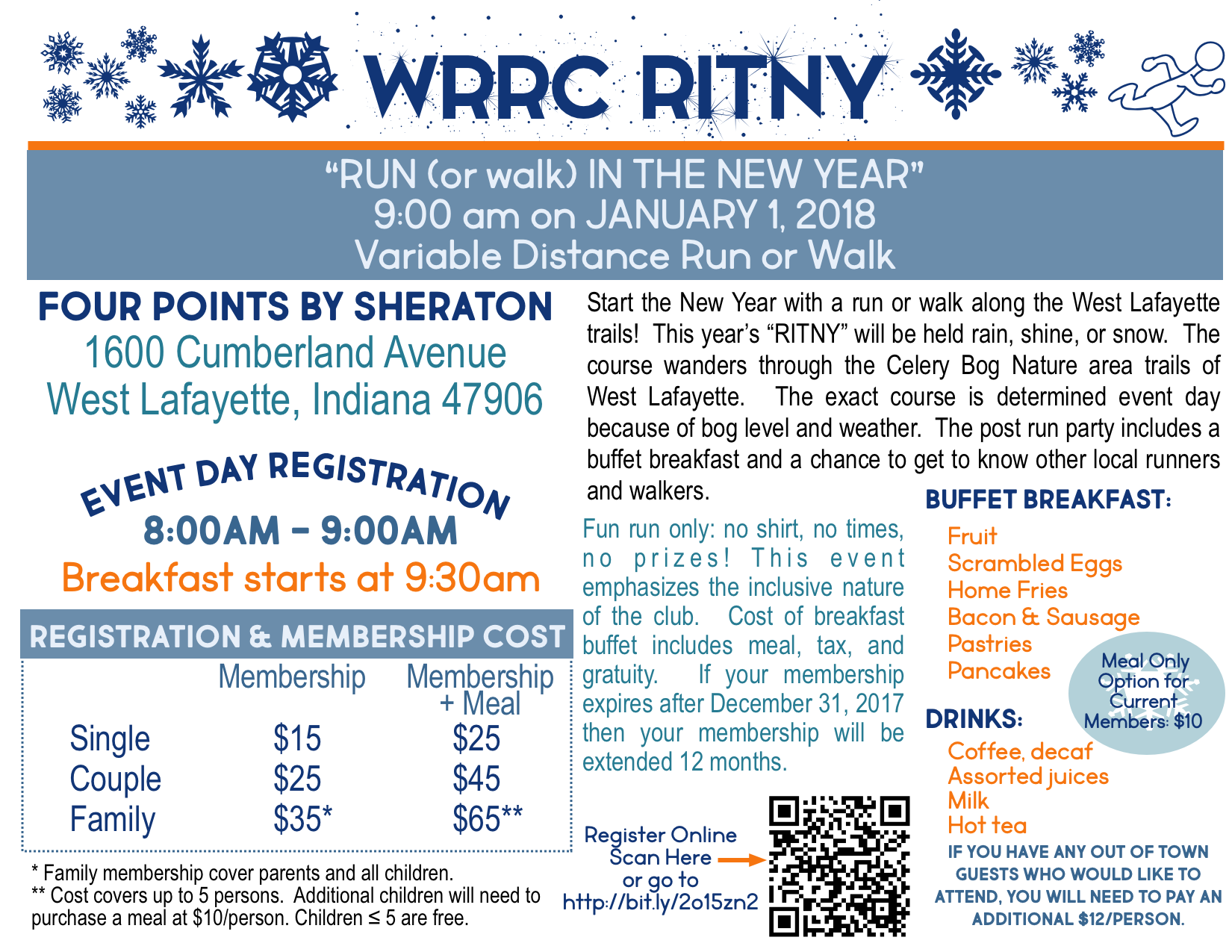 Each January 1st, the WRRC hosts a FUN RUN to bring in the new year.  This is an event to bring the group together and acts as our annual 'membership drive'.  The runners meet at the Four Points by Sheraton.  We will  offer door prizes and gift cards to local businesses (e.g., Fleet Feet, Hodson's Bay, restaurants that WRRC members meet at and run from, etc.).  Runners will be recognized for Age Group wins.  We had trophies made for Age Group winners and will present those (or mail home if winners not present).  We will have a slideshow of runners' pictures and events from the past year.
Registration and Membership Cost
Single – $15 membership only –> $25 with breakfast
Couple – $25 membership only –> $45 with breakfast
Family – $35 membership only –> $65 with breakfast (up to 5 in same household.  Children under 5 eat free.  Each additional child is $10)
Guests may purchase meal for $12 per person.
Online Registration* at RaceEntry (please consider using this option to help ease the process on the morning of the event).  *RaceEntry charges a $2.00 processing fee for all on-line transactions.
Onsite Registration is from 8:00-9:00am. Printable Membership Only Form here.
The run/walk starts at 9 AM and the distance is 5k.  However, each runner/walker decides how far to run.  Club t-shirts will be available for sale: technical (moisture wicking), men's and women's for $10 each. 
Breakfast buffet is available beginning at 9:30 AM.