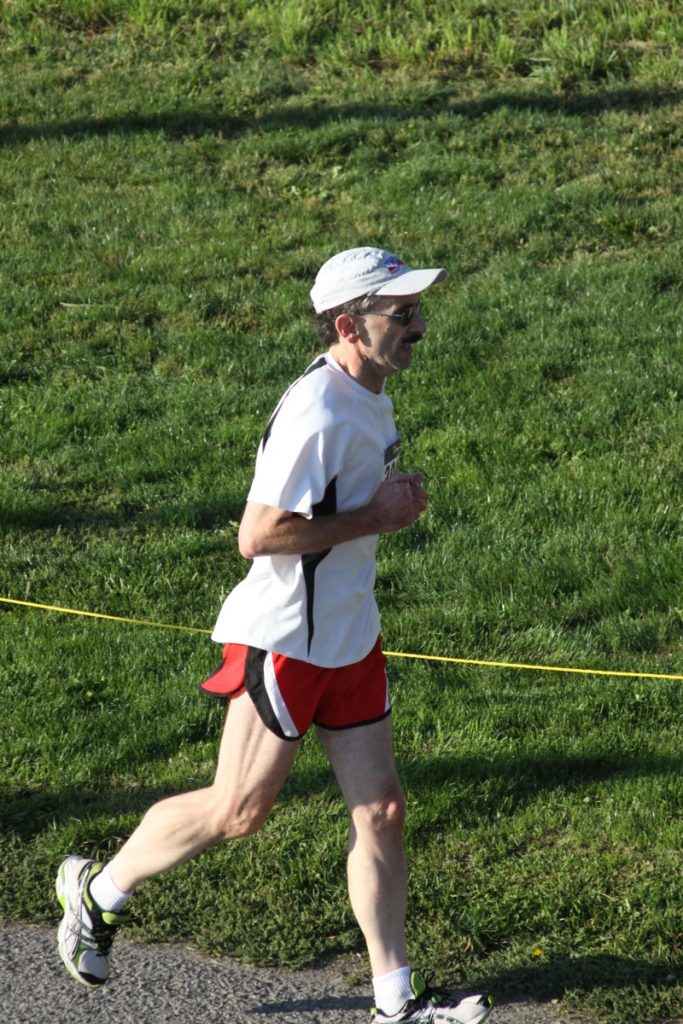 Location: West Lafayette
Original Hometown: Brookville, IN
Professional Career: Attorney with Vonderheide & Knecht
Favorite Running Shoe: Asics Gel Nimbus
Favorite Race Distance: Half marathon
Favorite PR: 47:26 in a 10K in 2013
Favorite Food: Ice Cream
Favorite Book or Movie: Young Frankenstein
Q: Can you give us a little background on your running history?
The first race in my life was the 2004 Run with a Cop 5K in West Lafayette. Finished second to last overall. Since then I have finished 12 full marathons and 58 half marathons.
Q: What are your top memories from your competitive career?
I never had a competitive career but I am proud of my second place and only age group trophy for a half marathon in 2010. I also have enjoyed traveling to races having gone as far as Quebec City for a half and Massachusetts for a full marathon.
Q: Who has had the most influence on your athletic career?
Since not an athlete, no career to speak of. But I appreciate my physical therapist, Aaron Knox, who after the accident in 2014 that tore my right hamstring tendon completely off the bone, taught me how to walk again and eventually got me back to running. Still learning to live though with the loss of about a minute per mile of my pre-accident pace.
Q: What races are you preparing for and what are your goals for those races?
As race director for another year, the planning for the 16th annual ZooRunRun 5K on July 21, 2018 has already started. Goal is to improve on the race every year to have a safe and enjoyable event for everyone from those that can finish under 16 minutes to the person that crosses the finish line last.
Q: What are one or two of your favorite workouts that you are looking forward to running this training segment?
The weekend long runs on the West Lafayette trails getting to see the dogs and wildlife.
Q: How has the Wabash River Runners Club helped you towards your running goals?
WRCC has helped by sponsoring local races from the old Summer Scamper to the current Farmer Market 5ks and the Circular Logical marathon.