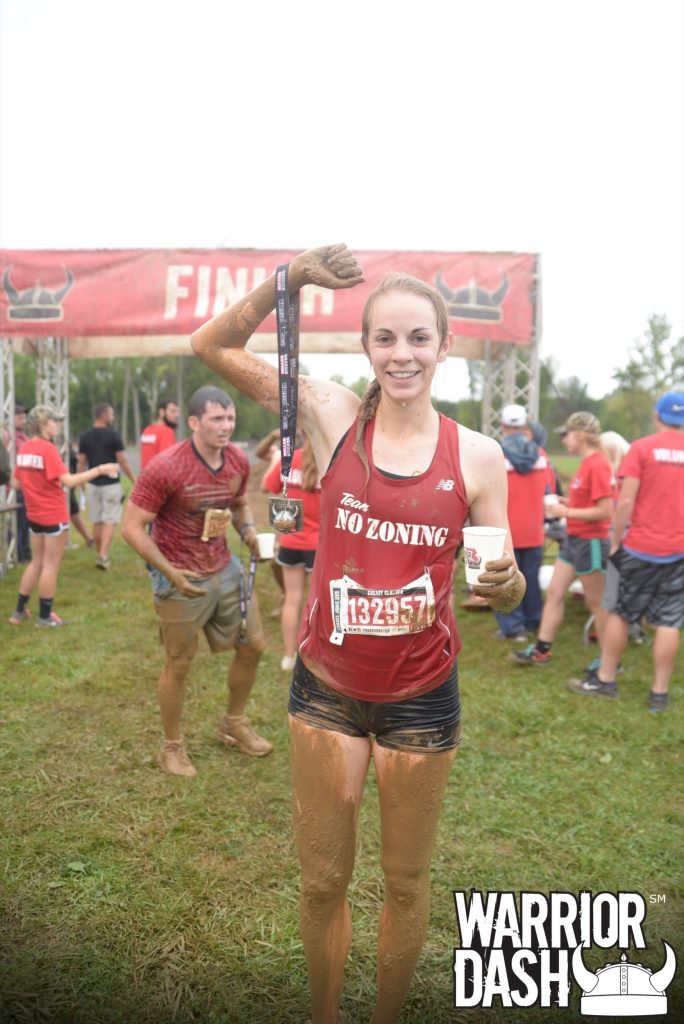 Name: Creasy Clauser
Location: Lafayette, IN
Original Hometown: Crawfordsville, IN
Professional Career: Research Engineer at Cook Research Inc.
Favorite Running Shoe: Mizuno Wave Rider
Favorite Race Distance: current 5K, all-time 800
Favorite Personal Record (PR): 2:12.6 in the 800, 2008 IHSAA State Meet
Favorite Food: Mexican
Favorite Singer/Band: NEEDTOBREATHE
Favorite Book or Movie: Harry Potter
Q: Can you give us a little background on your running history? What got you first involved in the sport?
My 7th grade social studies teacher bugged me about running every day in class until I agreed to try Track. I had always maintained the stance "I hate running", but one season of track later I was hooked. After high school, I went on to run both cross-country and track at Rose-Hulman Institute of Technology (NCAA DIII). After my collegiate running career was finished, I started coaching as an excuse to stay connected to the sport and to motivate myself to continue training through grad school. Currently, I coach cross-country and track at Harrison High School and being around the young runners continues to motivate me.
Q: What are your top memories from your competitive career?
My top memory is when my college track team unexpectedly won the HCAC Indoor Conference Championship with only 10 girls competing. A close second is making the podium at the state meet my junior year of high school.
Q: Who has had the most influence on your athletic career?
My high school coach, Lindsey Carlisle.
Q: What races are you preparing for and what are your goals for those races?
Most of my 2017 has been recovery running, but I am currently training to break 19:50 in a 5K, hopefully by the end of the year.
Q: What are one or two of your favorite workouts that you are looking forward to running this training segment?
Long tempo trail runs, and 10x500m.
Q: How has the Wabash River Runners Club helped you towards your running goals?
By providing fun, stress-free local races such as the Farmer's Market 5K series and the Trail Race series that get me out racing with other members of the community without the cost and hassle of a big road race. Everyone is always so supportive and encouraging each race is a great experience.