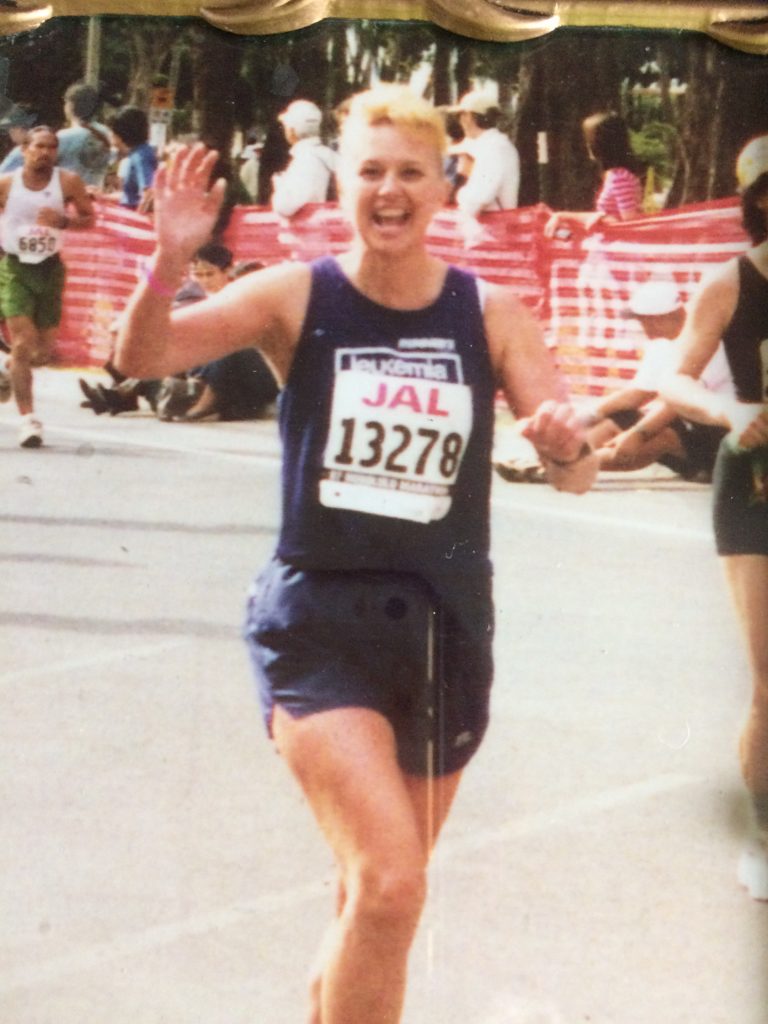 Location: Lafayette, IN
Original Hometown: Anderson, IN – but have been in Lafayette since I was age 19
Professional Career: SIA Production Control-Subaru scheduling
Favorite Running Shoe: New Balance 870 or 880
Favorite Race Distance: Marathon
Favorite Personal Record(PR): Indianapolis Mini Marathon Time 1:49:53 and 3rd in my age group
Favorite Food: Mexican
Favorite Book or Movie: I love to read and read a variety of topics, some of my favorites are Pillars of Earth by Ken Follett, Yellow Crocus by Laila Ibrahim, Born to Run by Chris McDougall, and Unbroken A story of Survival by Laura Hillenbrand
Q: Can you give us a little background on your running history? I didn't start running until later in life but always worked out. I started running because my husband was running. Started out just running 3 miles a day until my niece challenged me to a Marathon with the Leukemia Society. I mentored for them for four years and got better and better at running. After that I made a decision to attempt a Marathon in every state. I have done 33 so far and hope to continue soon.
Q: What are your top memories from your competitive career? Qualifying and running Boston, New York and back to back Marathons on Saturday and Sunday.
Q: Who has had the most influence on your athletic career? Mostly the awesome people I met in the WRRC. Several of them have provided beneficial tips and advice. The friendly competition from fellow runners help me build strength and confidence.
Q: What races are you preparing for and what are your goals for those races? Preparing to do a half and some 5ks I haven't came to a decision on which ones yet
Q: What are one or two of your favorite workouts that you are looking forward to running this training segment? I love the tempo run, I feel like I get the most benefit from it. I know from experience if you want to do a race well it requires a training program and a desire to follow it through.
Q: How has the Wabash River Runners Club helped you towards your running goals? The people of course have had the most influence on my running career. The support has been unbelievable! They support everyone even through the injuries. It is amazing and I have made some lifetime friends through WRRC.